The third edition of the Cairns Business Excellence Awards brought to you by James Cook University will continue to be the region's leading honours for business achievement. The event will be held on Saturday 15 June 2019 at the Pullman Cairns International.
During the past two years, the outstanding achievements of a wide range of organisations and individuals have been acknowledged, regardless of size or industry. To attain recognition, organisations and individuals are assessed across a set of criteria that underscore commitment to not only sustaining bottom line results but to the superiority of service, commitment to customers, ethical behaviour and environmental sustainability.
The ten awards showcase business excellence and acknowledge outstanding business practices and contributions to our community in the Cairns region. This year there will be 8 awards for organisations and 2 awards for individuals.
2019 BEX Award categories:


James Cook University Legacy Award:
The Legacy Award recognises individuals for their outstanding contributions to the Cairns Business Community. The winner will be awarded for their commitment to professional excellence, business growth and community contributions.

Ignite Emerging Leadership Award:
The Emerging Leadership will be awarded to an individual aged between 18 – 35 years who have demonstrated growth and development. This award recognises the inspirational business leaders who, through their own commitment and passion, has either built and operates a successful business, or is working towards a senior position in an SME (CEO, director, manager or equivalent title).

CBC Staff Selection People Management Excellence Award:
The People Management Excellence Awards acknowledges organisations for their hard work and dedication of managing people to perform. The winner would have effectively shaped their success by delivering outstanding growth and development through a focus on people empowerment.

Maxima Customer Service Excellence Award:
The Customer Service Excellence Award recognises organisations that have effectively driven growth and ensured success through exceptional customer service.



Marketing & Communications Excellence Award:
The Marketing & Communications Excellence Award recognises organisations that have most effectively capitalised on market opportunities, integrated innovative marketing techniques and driven demonstrable business success.


AON Indigenous Business Excellence Award:
The Indigenous Business Excellence Award recognises indigenous organisations for exceptional business achievement and outstanding practices.


Cairns Regional Council Community Contribution Excellence Award:
The Community Contributions Excellence Award recognises organisations that have implemented policies or execute projects that positively impact on the Cairns community and generates outcomes that have a long term benefit.

Ergon Energy Sustainability / Environmental Excellence Award:
The Sustainability / Environmental Award recognises organisations that are working to reduce the impact of their operations on the environment and/or provide products and services that have positive environmental outcomes.

CQ University Business Technology Excellence Award:
The Business Technology Excellence Award recognises organisations that use innovative technologies to drive better efficiency and productivity as well as the outcomes and performance of their organisation.

Dawsons Project Management Excellence Award:
The Project Management Excellence Award of Excellence recognises organisations that have made outstanding contributions on a particular project, through leadership, technical project management, and strategic and business management acumen.
For more information about nominations please contact:
2018 CAIRNS BUSINESS EXCELLENCE AWARDS
The 2018 Cairns Business Excellence Awards took place at the Cairns Convention Centre on 16 June 2018.
The hosts for the evening were Mark Littler & Maddi Wright, breakfast hosts on Triple M, Southern Cross Austereo. Drew & The Sax Addicts kept the audience entertained with the best of the best live music.


2018 Platinum Sponsor
2018 Gold Sponsor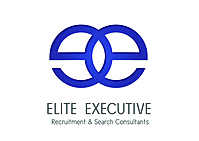 2018 Silver Sponsors



2018 Photo Booth Sponsor